Speakers and Chairs Bios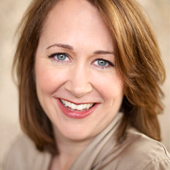 Sara Armbruster
US
Vice president, strategy, research and new business innovation
Steelcase
Sara Armbruster is vice president of Strategy, Research and New Business Innovation for Steelcase Inc., the global leader in the office furniture industry.

Named to this role in October 2013, Sara expands on her previous role of vice president of WorkSpace Futures and Corporate Strategy, which she assumed in March 2009. Sara works closely with Steelcase's businesses on major initiatives and oversees the strategy development process. In addition, she leads all corporate business development activity.

Sara manages Steelcase's design research, which focuses on understanding users, changing work patterns, and the impact of emerging technologies in the workplace – all critical inputs to Steelcase innovations. Sara leads new business innovation activities, including ideation of new business concepts, investment in internal and external growth opportunities, and creation and development of new business models. Sara has oversight of our businesses that serve the healthcare and education markets, as well as our subsidiary, PolyVision.

Before joining Steelcase, Sara was vice president of business development at Banta Corporation, a contract printing company based in Menasha, Wisc. (2003-2007). In that role, she led strategy development for the corporation and managed all merger and acquisition activity. She also served as interim chief marketing officer during a portion of her tenure at Banta.

Prior to that, she worked for McKinsey & Company in Boston. (1999-2003), helping clients with a variety of strategy and general management issues; and for Andersen Consulting as a business and research analyst in the firm's consumer products practice (1994-1997).

Sara holds a bachelor's degree in Slavic Languages and Literature from Yale University in New Haven, Connecticut; a master's in international relations from the Paul H. Nitze School of Advanced International Studies of Johns Hopkins University in Washington, D.C.; and an MBA from the Amos Tuck School at Dartmouth College in Hanover, New Hampshire.